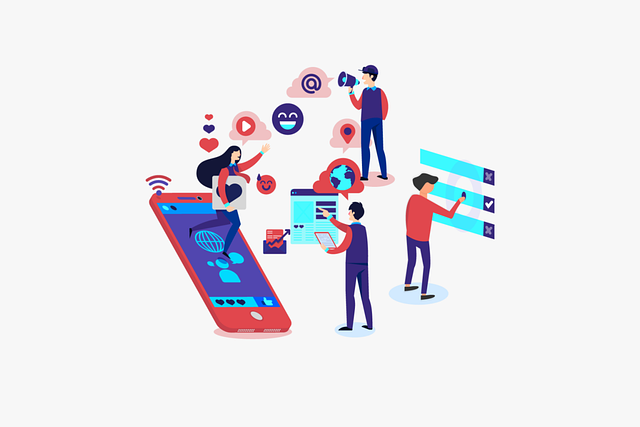 What is Social Media Strategy?
A social media strategy is a step-by-step guide that explains what, when, how, and why you post on your company's social media profiles. Social media strategy entails more than merely tweeting and liking pictures. Behind what you're posting, you should have a well-thought-out strategy and a purpose in mind. However, before you start producing, you need to build a social media marketing plan. A social media marketing plan includes a strategy, a set of ideas, a goal, and a path to reaching that goal. A plan is necessary for social media marketing. It involves understanding the target audience, determining what they're looking for, how their needs align with your goals, and, eventually, how you can convince them to become your consumer. 
Importance of Video in Social Media Strategy
The way we interact and consume information is constantly changing with the advent of social media. The most effective content marketers offer material regularly across several social media platforms. With all of the material shared across different platforms, it's no wonder that visual content is shared 40 times higher than text-only content.
Video marketing is no different. With 65 per cent of SMEs and major organisations finding it a much more captivating communication medium for their audiences, it is becoming an increasingly vital element of the promotional artillery.
Let us now look at some ways videos are becoming an essential part of social media strategies:
Attention-Grabbing: Marketing your product through videos is an excellent way to captivate your audience. Video content is much easier to absorb, unlike long-winded text. Videos also help you be succinct and pique the interest of your audience during the first few moments. Online video editors are gaining importance these days, as social media managers can now make videos for their company's online activities themselves without having to employ specialists. Companies can make great videos using Online video editors without purchasing new tool for editing the videos.
Reach New Audience: Marketers are increasingly focusing their efforts on Generation Z and carefully considering how to approach them. Generation Z currently accounts for 40% of all customers, and they are unconvinced by traditional advertising mediums such as billboards. Instead, this generation of digital natives absorbs information predominantly through social media. Gen-Z specifically likes watching videos as they are easy to view and highly entertaining. According to a 2019 study, the typical Gen Z person spends almost 3.4 hours per day viewing videos on the internet. This is a once-in-a-lifetime chance for companies looking to reach an audience that has previously proven difficult to approach.
Story Telling: Brands may use the videos to communicate a story, with the benefit of possibly selling a product and framing advertising as a tale aid in developing an emotional attachment, which may significantly impact client retention. Brands can combine their messaging with educational material by communicating through storytelling using videos.
Trending Topics: It is critical to provide viewers with relevant content. Even if you're using the top online video editors to create video content for your business, it will be futile if you don't produce up-to-date content that most people would like to see. This offers a brand a perspective and allows it to react swiftly to news articles, customer behaviour, and any other relevant information that becomes viral. Some of the most successful businesses use these real-time strategies to join the social discussion.
Exposure of Brands: Logos are important because they link a firm and its customers, and their usage in films is no exception. Most online video editors have the option to put brand logos in the video. After all, a company wants to ensure that as many people see its name as possible. Watermarking films with the logo is required to ensure rapid brand identification, give contextual significance to social media campaigns, and create a unique corporate image over time.
Personification: Videos are a terrific method to show your brand's audience the behind-the-scenes of the business. This helps in increasing the brand's transparency. After all, people conduct business with people. Behind-the-scenes films show how a brand operates and familiarise viewers with the individuals who work for it, motivating customers to associate with it. People who engage with a brand will check if the material is not varied, human, or amusing enough if the brand continues to share solely business-related information.
So, this is how a brand can make a compelling video and how video marketing on social media will be crucial in upcoming times—keeping these guidelines in mind and incorporating video content into your marketing initiatives if the brands want to distinguish themselves from all the commotion and competition.
Social media video initiatives have the power to revolutionise a company, delivering quick results that may boost brand recognition to new heights. Brands can reach audiences they've never seen before and swiftly create trust through video. However, only the most exciting material successfully cuts through the sea of information available online. As a result, it's critical to think about how to make your material more impactful for your audience. Turning owned networks into multimedia channels through highly relevant, shareable video content is one way to accomplish it. This would not only get your business noticed, but it will also help you convert viewers into action.