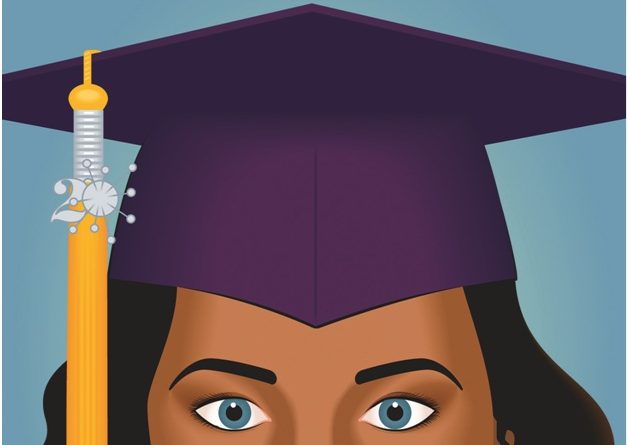 With the changing times, university studies are no longer just about education. Higher education allows one to escape from poverty and oppression for a life of privilege and upward social mobility. According to reports by the National Center for Education Statistics (NCES), individuals with higher degrees have 44% more chance of employment than those who didn't.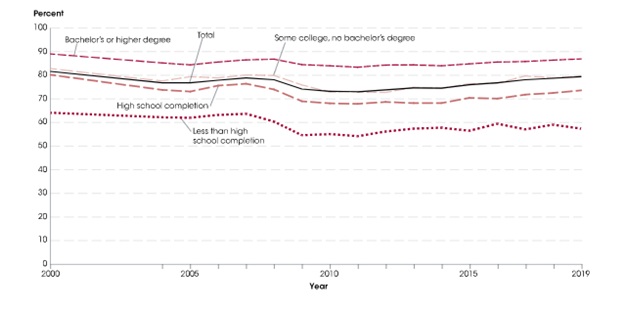 The number of university applicants has increased in the States with a decline in the acceptance rate. The structural and cultural barriers have kept minorities out of higher education. Research by Georgetown University's Center on Education and the Workforce states that since the year 1995,
More than 75% of the new enrollments by white students were at the country's 468 A-listed institutes.
More than 70% of the Hispanics and 65% African Americans students enrolled at the open-access schools.
More than 30% of African-Americans and Hispanic students with higher than 3.5 high schools GPA go to community colleges, compared to 22% of white students with a similar score.
Near about 10-12% of the students from community colleges pursue a bachelor's degree.
Even with similar qualifications as the whites, African American and Hispanic students bring unequal results. In Britain, minorities still face barriers despite having better capabilities. Study reports by the Centre on Dynamics of Ethnicityshows that Students from the Chinese, Indian, Bangladeshi, Irish, and African community are outperforming the British peers yet failing to translate into better academic and job opportunities.
Significant Barriers Faced by the African American Students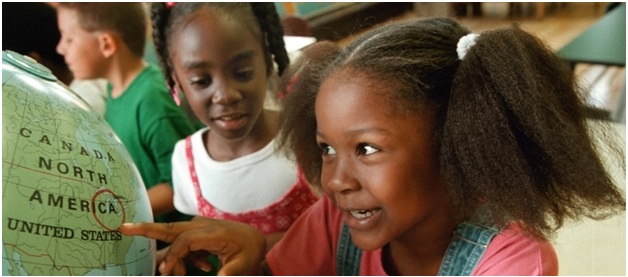 As per the experts, there are three types of minorities –
Autonomous minorities – People who are the minority in numerical sense and experience no persistent problems in learning and have a cultural frame that promotes education, such as Jews and Mormons.
Immigrant minorities – People who voluntarily moved to the other country for overall better opportunities. Apart from language and cultural differences, they do not experience disproportionate academic failure.
The caste-like or involuntary minorities – People brought through slavery, conquest, or colonisation and got no respectable position in the mainstream society. Example: American Indians, African-Americans and native Hawaiians.
African Americans are the largest minority group in the US and represent 15% of the total population. Throughout the nineties, the rate of college dropout for African-Americans was 25% higher than the white students. In 2000, only 1500-1600 African Americans earned a doctorate mostly from the historically black colleges and universities in the country.
So what's restraining the African American students form attaining higher academic success? Three fundamental obstacles hinder the possibilities of success of minority students:
Financial challenges
Institutional stereotyping
Social prejudice
Money is the biggest hurdle among the minority students, where most students belong from lower-income families with an annual income of less than $6,000. The average fees at private university are over $15,000 per year, and public universities are about $4200-4500, excluding the other expenses. This is why many students in two-year colleges don't go on with the four-year college course, and four-year college students can't complete their degrees for economic reasons.
More than half of the minority students receive grant assistance in average amounts of $ 2,500. As most of them attend low-cost institutions for grants and other enrolments, it's no brainer that the cost of education is low.
Over 50% of the African-American students bear an education cost of less than $ 5,000 per year, and only 5-6% face annual expense of $ 12,000 or more.
Out of 85% of the students, one-third of them take student loans and rest work to pay college bills.
40% of them work more than 35 hours a week and another 30% work between 16 and 35 hours. Seven out of ten African-Americans earn a higher education degree on an average amount of student loan is close to $ 12000 – $13,000.
Institutional Stereotyping:
70% of the minorities feel undervalued and drop out after a certain point of time due to environmental conditioning. Most of them attend low-performing high schools that do not prepare students for rigorous college life. Let's say the scholastic achievement test (SAT) scores of minority students. Nationally, minorities have scored 100 points lower than their white peers in verbal scores and mathematical scores.
The influence of campus racial climate and the minority students' academic achievement has been a constant topic of research. Hostile campus climate could be one of the reasons why only near about 15% of students prefer to stay on campus with the other white students.  Over 55% of the students choose to live off-campus, and the remaining live with their parents or other relatives. Racial intolerance and hostile academic environment predominantly exist at universities with whites.
Most of the involuntary minority students experience low-esteem and keep low expectations for achievement due to malicious stereotype threats. It is logical for African Americans students to perform well in school with other minority students. Students with good relation with the advisers generally felt safer in the academic environment and didn't hesitate to seek assignment help. Those who didn't form a cordial relational failed to make educational and social transitions into their departments.
Another factor for low social integration is communication issues. When you bring diverse groups together for an educational activity, communication will play a pivotal role in completing the work effectively. Minorities have common assumptions about whites like,
Whites are smarter and know what they are doing.
White people are racist.
Whites are financially affluent.
Whites have no life struggles.
Similarly, whites also have common assumptions about minorities such as
Minorities are intellectually inferior.
Minorities don't fit into good books and don't know how to walk, talk, or act.
Minorities only have artistic or athletic talent.
Minorities are economically and culturally deprived.
Effective communication can become a challenge to achieve when an individual from the majority culture speaks for the betterment of the minority group with no appropriate spokesperson. Most white colleges fail to provide a socially cohesive environment more culturally sensitive to the needs of the minorities.
How to Improve the Fate of Minority Students Worldwide?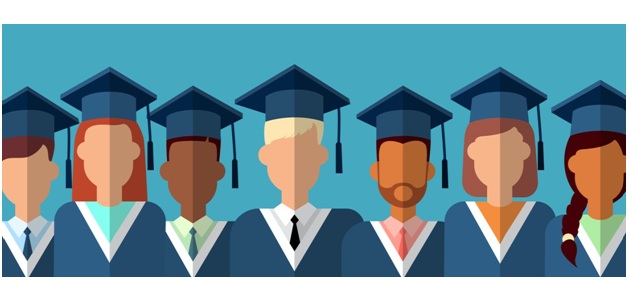 The following are some ideas on how to overcome the barriers mentioned above:
Finances
Increased financial assistance in the form of grants and subsidised loans considering the tuition expenses and the personal expenses of the student
Availability of paid internships so that students can obtain academic credit while earning.
Institutional stereotyping
Minimum resources must be sent from the government to each school district in the nation for each student at the primary and secondary levels.
Importance to data-driven learning opportunities, with data derived from multiple sources, including standardised test scores, classroom curriculum-based assessments, and so on
Curricular for building English language proficiency for enrollment in different educational programs is essential.
Social prejudice
The mainstream curriculum of American schooling should represent the art, literature, political and social perspective, music, etc. of different minority communities.
Increase in the financial support of black colleges and universities.
Improvement in the quality of the education provided by historically black colleges and universities as the quality is lower than most predominantly white colleges and universities.
Develop a strong network among the historically black institutions, mixed-race colleges, and white colleges, especially for academic research and exchange of professors and students.
Promote diversity and emphasise on multicultural training in all colleges and universities to attract and retain minorities.
Wrapping It Up,
The majority of the students from the minor communities face a great deal of financial, academic and social challenges that impede their academic success in predominantly white institutions. The financial burden particularly proves to be heavy on students as they cannot enjoy the benefits of higher-paying jobs like the students who have completed their studies. While most of the higher education institutions around the globe publicly support the minority students and are taking various initiatives to promote recruitment and student retention, there's still a lot to be done for the minority students to get access to opportunities as their white peers.