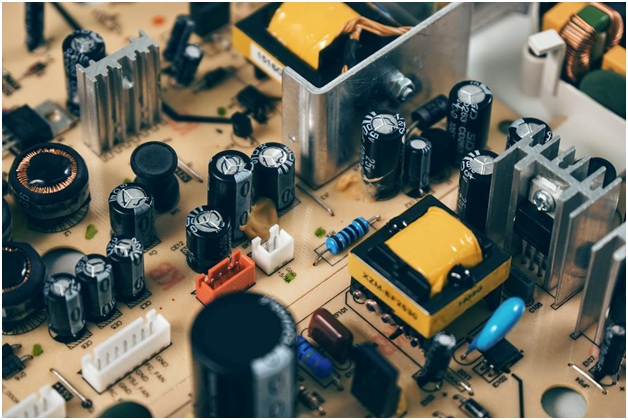 Choosing the most exciting electronicsengineering topic is not an easy affair. When you surf the Internet, you will find that the experts are working in various fields and aspects. You might feel overwhelmed, looking at the topics. However, the trick is to select only trending topics, which provides a broad scope of discussion.
Mentioned below are some of the most interesting topics that you can consider for project work or paper writing.
1. IBOC Technology
The hybrid mechanism of transmitting analog and radio signals is known as In-band on-channel (IBOC) technology. This technology allows the broadcast of digital audio without the need for new spectrum allocations. Furthermore, the system is compatible with existing tuners, and it uses the existing bands as by attaching a digital sideband signal to the standard analog signal.
You can explain digital compression, audio coder (PAC), USADR AM IBOC DAB system and forward error correction coding. In addition to this, you have the liberty to work on various modes like hybrid mode, extended hybrid mode, and digital mode. If you want the project or the paper to be successful, you should give the existing papers a thorough read. You will have an idea on how to make your paper stand out from the rest of the dissertations or projects.
2. Metamorphic Robots
As of 2020, there are around 12 million robotic units worldwide. Today, robots can perform surgeries, door to door sales, lift heavy objects, monitor important tasks, etc. In short, they are getting smarter, courtesy the AI and Machine Learning. However, metamorphic robots are a bit different. It is a collection of independently controlled mechatronic modules, each of which can connect, disconnect, and climb over adjacent modules.
You can dodo a project on it, and it will be a sight to behold as metamorphic robots can dynamically self reconfigure its shape. You can discuss and even infuse digital hormone into it and look into the different components. You can even delve into MSR (Modular Self Re-Configuring Robot) if you are writing a paper on it.
3. Audio Spotlighting
Audio spotlighting is also a recent technology, but has started making the rounds in a short time. It creates a focused beam of sound and uses ultrasonic wave as a carrier signal. The fascinating aspect is that when one points the flat side of the disk in your direction, you hear whatever sound the person has chosen for you.
If you wish to make a project on it, you will have to work with audio preamp, audio signal processor, modulator. And you will also require a frequency oscillator, ultrasonic amplifier and monolithic film transducers.  You can speculate about the use of direct audio or projected based on your requirements. Owing to the nonlinearity property of air, new sounds are formed within the wave.
4. Spectrum Pooling
Spectrum pooling is a relatively new technique. It is a resource-sharing strategy, where the primary user would get the highest priority. As the primary user appears in the frequency band, the secondary users would have o cease transmitting to give priority to the primary user. Recently, the experts are working on CORVUS, which is short for cognitive radio-based spectrum pooling concept.
The CORVUS system offers greater bandwidth to the secondary users, but the rule remains the same. The secondary users have to keep monitoring the presence of the primary users at regular intervals. If you want further information regarding this subject matter, you should seek coursework writing service from the professional experts.
5. Bio-Chip Technology
This technology finds a wide scope of application in chemistry and biology. However, the biochip manufacturing requires the minds of the engineers. This is because the components of the biochip are transponders, readers, computer microchip, antenna coil, glass capsule, charging of the tuning capacitor, etc. You can even analyze the working principle of the biochip.
Usually, the operator generates a low power electromagnetic field through radio signals. This activates the fixed biochip. Following this, the activated chip transmits the identification code. This is in reverse to the operator through radio signals. Finally, you get the code in digital form which is exhibited o the LCD. You can specify the various types of biochips: DNA microarray, microfluidic chip, protein microarray, etc.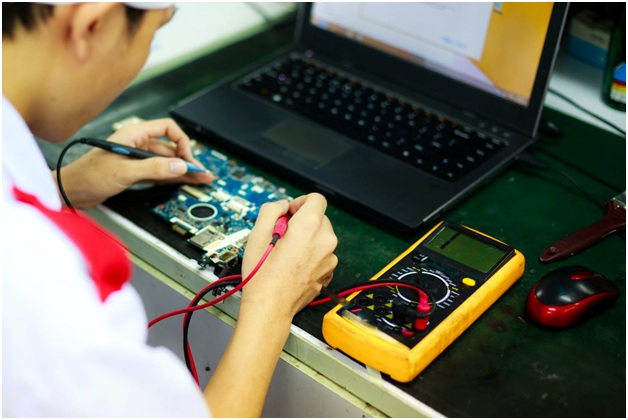 6. Organic Light Emitting Diodes (OLEDs)
OLED screens for Smartphone display is currently on the rise. In fact, in 2018, Samsung accounted for a massive 93.4 percent of all smartphone OLED display shipments around the world. As you can imagine, it is an extremely trending topic. Thus, you can capitalize on it. Usually, the OLED consists of 6 layers which are substrate, anode, conductive layer, an emissive layer, cathode, and the seal.
Here, the electric current should be applied to the anode and cathode layer for the OLED to emit light. You can explore the working principle and see whether you can introduce newer ways to enhance efficiency. Furthermore, you can discuss passive-matrix OLEDs, active-matrix OLEDs, foldable OLEDs, transparent and top-emitting OLEDs.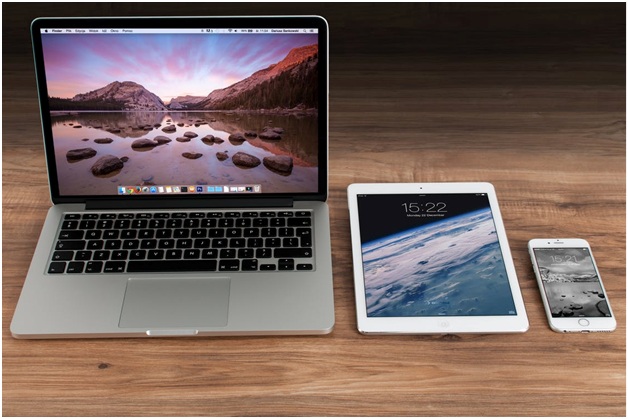 7. Face Liveness Detection
If you are interested in security, surveillance and biometrics, you can talk about Face Liveness Detection feature. The system is extremely versatile, and can ask the user to smile, raise eyebrows, tilt, blink, frown, etc. Here, you have the scope to talk about Artificial Intelligence, Machine Learning, and explore the different ways to fend Spoofing attacks.
There are primarily three ways to performing liveness detection: by face texture, joining two or more biometrics, and challenge and response. However, the existing methods do not provide appropriate solutions. Hence, you can take this opportunity to discuss something interesting: Image Quality Assessment parameters. However, you need to collect adequate data to prove your point.
8. iMouse
Wireless sensor networks (WSN) provide a budget-friendly and convenient way to monitor physical environments. Now, there is a lucrative option of integrating the context-aware capability of WSN into surveillance systems.In this regard, one can think about the integrated mobile surveillance and wireless sensor (iMouse) system.
This system can detect and analyze unusual events in the environment. The sensing board is capable of collecting three types of data: light, temperature, sound, etc. And the inputs can be combined to form a new event. As you can see, you have a lot to talk about, and you can consider this topic for project work.
9. Surface Mount Technology
PCB (Printed Circuit Board) assembly is one of the most important aspects of electronics and electrical engineering. And if you Consider VLSI, the significance increases. Experts keep on finding newer ways to make smaller chips and ICs for getting maximum benefits. Thus, you have a lot of scope to discuss this topic.
Surface Mount Technology allows the boards to be compact. You need to discuss both the virtual and the practical approach. You can shed light on Passive SMDs, Transistors and Diodes, ICs, soldering process, automation, etc. For explaining these, you must talk about the packages such as SOIC, DIL, TSOP, or BGA. And if you find the task to be daunting, seek coursework writing service.
10. Plasma Display
This is an interesting topic which you can talk about. You have to consider ionization, electromagnetic field, and the working mechanism. Usually, plasma display panels consist of a dielectric layer, display electrodes, magnesium oxide coating, rear plate glass, address electrode, and phosphor coating in a plasma cell. The working principle is similar to the working of fluorescent light bulbs.
In these displays, a voltage is given to the gas within the cells, and the gas becomes ionized, creating plasma. This, in turn, produces ultraviolet light, that excites the phosphors that are coated on to each cell. The color that is produced is dependent on the phosphor. By adjusting the intensity of the red, green, and blue cells, all colors in the spectrum can be achieved.
11. Piezoelectric Energy Harvesting
Are you aware of the fact that the power generated by the vibration of the piezoelectric is known to be a maximum of 2mW? Piezoelectric materials like barium titanate or quartz can be used to convert oscillatory mechanical energy into electrical energy. Energy harvesting can be done using innovative mechanical coupling designs, and could provide serious answers tot eh energy shortage crisis.
The energy harvesters are ideal in applications that need super capacitor, to charge a battery, or power remote sensor systems. You can delve into the modes that include Bender and Extender, and also discuss the Mounting Options (Sealed, Standard, Quick Mount and Double Quick Mount).
As you can see, there is no dearth in engineering topics. You have to keep on reading science magazines, journals and go through university libraries to get an idea. And once you choose the 'right' topic, start gathering information to validate your statements in the paper.