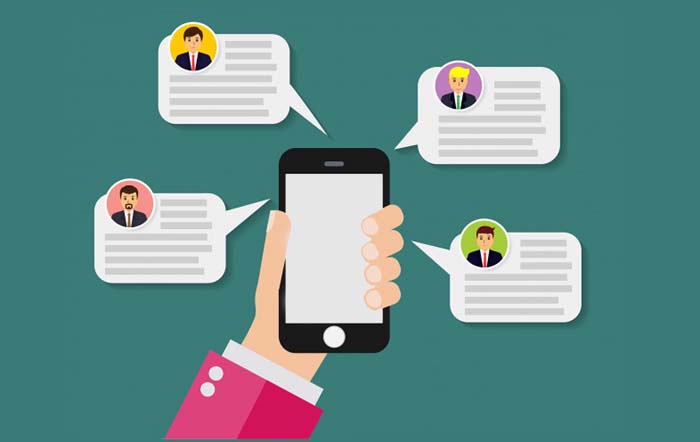 Insurance is a means of protection against the risk of financial loss. There are different types of insurance products that companies sell to individuals, families, and businesses to help customers cover a wide array of items under insurance. Some of the common products include life insurance, automobile insurance, health insurance, property insurance and credit insurance. The insurance market today is highly competitive as government and private players try and attract customers to buy their insurance products. Moreover, keeping the insured customer happy and engaged with the company is a task. Insurance companies have to reach customers and sell their products. Most insurance companies have a marketing department that deals with marketing and promotion of the insurance products sold by the company. A great way to reach customers is Bulk SMS.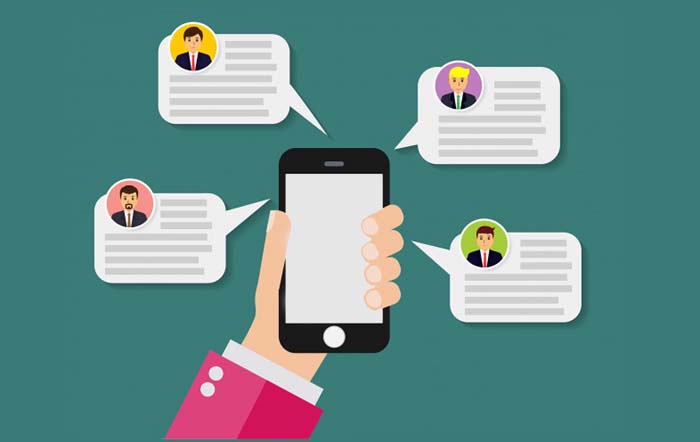 What is Bulk SMS?
As the name suggests, Bulk SMS service is a method of reaching a large group of people at one time through SMS. SMS means short message service which is available on mobile phones all over the world.
Over the last few years, mobile phone and smartphone reach has extended to all the four corners of the earth. This means that billions of people have personal mobile phones. SMS is the most convenient way to reach millions of people easily at once.
Insurance companies are using this marketing tool effectively to reach new customers and also keep the existing customers engaged. Generally, insurance companies hire companies that specialize in bulk SMS marketing services. Bulk SMS companies use application programming interface (API) to send bulk messages to target customers.
The following are some of the benefits of using Bulk SMS for insurance companies:
Benefits of Bulk SMS
For New Customers
The more customers that an insurance company's marketing and promotional content reaches, the more people are likely to walk into the insurance company stores or buy their products online. Bulk SMS is a great way to promote the insurance company and its products to a large customer base. Bulk SMS provides information directly to target customers who are likely to buy insurance products. 
Promotion and marketing of insurance products often include special offers to attract new customers. Bulk SMS is a great way to help insurance companies reach new customers. By sending SMS to millions of people at once about a new offer and discount, insurance companies increase their chances to get new customers and increase their customer base. Promotional offers are very much part of the insurance industry these days because of the growing competition. Insurance companies want to give offers to make their products seem more attractive than their competitors. By hiring a Bulk SMS company, a large group of new customers can be approached with special offers by insurance companies.
For Existing Customers
Building Customer Relationship

Generally, the insurance company has a database for existing customers. The insurance industry is a very competitive industry where marketing teams need to not just attract new customers but also keep existing customers happy and engaged with the insurance company. Usually, insurance companies regularly send bulk SMS to their customers either wishing them well on a holiday or reminding them about a premium or even give details about membership with the company. Bulk SMS also includes a birthday or anniversary greeting to maintain a good relationship with the customers. 
Insurance companies hire a bulk SMS company to promote their products and special offers to existing customers. There are always new offers, special discounts and offers for different types of products available from insurance companies. The existing customer base is a customer base for different products. So, for example, Bulk SMS about automobile insurance special offers sent to all customers of the company is a great idea. A customer of life insurance may also want a good deal on automobile insurance. Also, special offers to renew insurance products are also sent through bulk SMS. It is the easiest and most convenient way to reach millions of existing customers who are more likely to buy more products from the insurance company.
Product Innovation & Promotion
Insurance companies are constantly upgrading their products to meet the needs of the customers and to keep up with the competition. New products are constantly introduced to the market with special offers. Bulk SMS is the best way to reach millions of customers and give them information about new products. Seasonal and festive promotional content can also be delivered through bulk SMS to target customers. 
Reminders about premium payments are an important aspect of an insurance company's relationship with its customers. Payment alerts, reminders for further premium payments, quarterly reports and reminders about the insurance products that the customers have bought can all be sent through bulk SMS.
Bulk SMS Companies
Generally, as mentioned above, an insurance company uses an expert Bulk SMS Company who can handle their marketing work in terms of bulk SMS. It is better to hire a company with expertise in the business so that bulk SMS can be sent to targeted customers to maintain relationships with existing customers and also attract new customers. These insurance companies send bulk SMS quite often as the promotion and marketing of a company is a continuous process. It is an easy and affordable way to reach customers and directly provide promotional content to the customers.
Bulk SMS is a great marketing tool that is used by not just insurance companies but businesses from various sectors. Financial sector banks, insurance companies, entertainment companies, real estate companies and a wide variety of sectors use bulk SMS to reach millions of customers and increase the customer base. It is an affordable form of marketing and is not just used by large companies but also by small and medium-size companies. Bulk SMS can be sent area wise, city wise, statewide or countrywide. This means that businesses can send bulk SMS to targeted customers in a specific market or geographical region. It is a great marketing tool and is used by different types of companies all over the world.